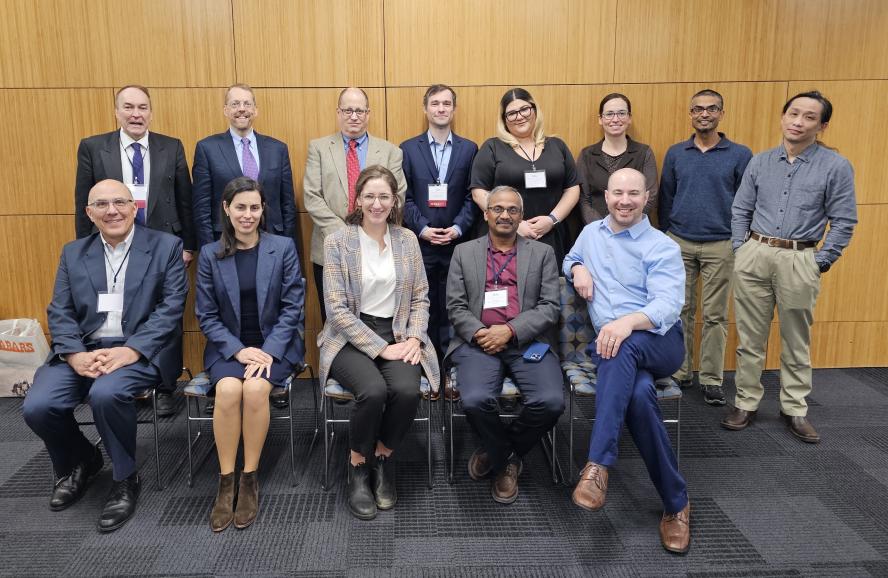 DISC Team and guest Keynote speakers Peter Coveney and David Bader at the DISC & TIAI 2nd Annual Symposium 
About Data Intensive Studies Center (DISC)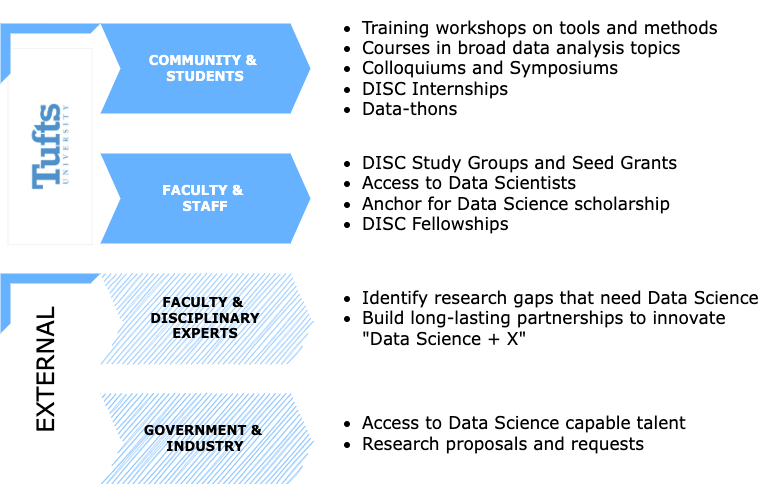 DISC delivers value to the Tufts University community by providing many different resources and opportunities for our student body as well as faculty and staff. Students can benefit from the courses and workshops we offer on data science topics, including specific programming languages, machine learning, data visualization, and Bayesian statistics among others. Students can participate in a DISC Internship during their academic semester, working closely with one of our data scientists on a research topic of their interest. We also host our annual Symposium and occasional data-thons, where the Tufts community is welcome to attend, participate, and present their own work. For the Tufts University faculty, we aim to be an anchor and the reason for data science scholarship. We provide seed funding through our SEED Grant & Study Group program, access to the expertise of our data scientists, as well as the DISC Fellowship.
Externally to Tufts, we continuously seek to build partnerships and collaborations with experts in many fields by identifying research gaps that data science can address and subsequently submit research proposals to appropriate agencies and entities. We hope these partnerships will drive innovation in many disciplines and make Tufts University the center of these efforts.
Through all these efforts and collaborations, we aim to equip the next generation with data science skills that they can use to better the world in their own way.
Our Mission
To enable excellence in data science scholarship and education at Tufts University.
Data science enables transformative research in many disciplines, but initiating and sustaining such efforts requires a focused entity to drive those goals forward. DISC is an evolving entity that fills the gap: we add value by creating long-lasting and engaged partnerships among disciplinary experts and data scientists, while exposing students and the Tufts community to high quality education and scholarship in data science topics. 
DISC accomplishes its mission by